Give yourself a vitamin C boost with this mango and berry protein smoothie I've concocted for you!


Strawberries, blueberries, and spinach are all good sources of vitamin C, which is an important vitamin in supporting a healthy immune system.


I think one of the best parts about this smoothie is that you can't even tell there's spinach in it. The fruit and the vanilla protein powder completely mask the taste of the spinach. So you're getting a full serving of vegetables in this smoothie that tastes nothing but fruity and yummy. Sneaky, I know.




This blog post contains affiliate links, and I may earn from qualifying purchases at no extra cost to you. Full disclaimer here.


Another healthy element of this mango and berry smoothie is chia seeds! These little guys are an excellent source of fiber and healthy omega-3 fatty acids, which are important for heart health [1]. They also form a gelatinous substance when combined with a liquid, which makes them great for thickening smoothies. Now, I add Bob's Red Mill Organic Chia Seeds
to all my smoothies now to reap their nutritious benefits.


[*Fair warning: Check your teeth after drinking or eating anything with chia seeds. They like to wiggle their way into the cracks between teeth and stay there while you're smiling and talking to everyone. But this won't be you because I just warned you.]


I also use Vega Protein & Greens Vanilla Vegan Plant Based Protein Powder
in this mango and berry smoothie. Actually, I use it for ALL of my smoothies. It's that good.


I know it's hard to find a protein powder that both contains the ingredients you want AND tastes good. (Who else can't stand protein powder that's grainy or chalky?) However, ever since I tried this one several years ago, I fell in love with it. Despite what you might think with it being made from plants, it tastes amazing–no chalkiness, no cringing, and no gagging! It has made drinking smoothies enjoyable for me. Ever since I discovered it, protein smoothies have become a regular part of my healthy diet. That's why I want to share it with you!


Let's get to that recipe right about now!



Mango & Berry Protein Smoothie Recipe


1 cup water (may need another 1/2 cup if smoothie is too thick)
½ cup almond milk
1 scoop Vega Protein & Greens Vanilla Protein Powder
½ cup frozen mango chunks
½ cup frozen strawberries
¼ cup frozen blueberries
1 cup baby spinach
1-2 tsp Bob's Red Mill Organic Chia Seeds

Toss all these ingredients into a blender, and get ready for a loud noise. Warn your pets. (My dog's eyes used to bug out whenever he heard the blender doing its thing!) Let 'er rip and blend well until smooth.


You may need to add another 1/2 cup of water if the smoothie is too thick. Also, depending on the size of your blender, you may need to use smaller measurements for the ingredients. Mine holds 24 oz.


A high-quality blender makes this process a whole lot easier. Nobody wants to jump on the smoothie train if you have a blender that doesn't mix well and leaves chunks behind no matter how long you blend it for. Yuck! If you need to invest in a blender, I'd recommend one from the Nutribullet line. I love my Nutribullet 600W Nutrient Extractor
. It pulverizes everything in a matter of seconds, so no yucky chunks are left behind!


Once you're done blending, your mango and berry protein smoothie is now complete! Pour into your favorite glass and drink up! Easy peasy.



I felt a nice boost of energy from drinking this smoothie, so I cracked down on another chapter of my novel-in-progress. Being in social isolation this past week has given me a lot more time to devote to writing. So, I'm taking full advantage of the time stuck at home and writing until my fingers cramp up. Who would've thought that a protein smoothie could make you so productive?


So here's to staying healthy, boosting immunity, and being productive! Oh, and remaining positive! Even in dark and uncertain times, finding a few positive things to focus on can ease your mind. That being said, I'm going to leave you with a challenge to complete this week…


Every time you think a worrying thought in the next week (and further), follow it up with a positive one. Even if it's small or ridiculous–like you didn't spill coffee on your clothes this morning. (For some reason, I do this A LOT.) Or maybe it's something more substantial. For example, I'm taking the extra time I have from temporarily working less to focus on finishing my novel. It gives my mind a break from the constant stress of needing to find work when this all passes. Plus, I still feel like I'm being productive with my time.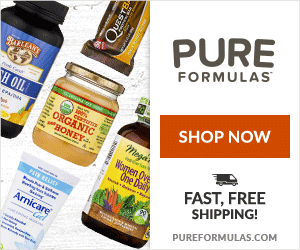 Practice positivity to find balance amidst all the fear and stress that takes a toll on mental and emotional health. I'll be continuing to do this too, as I've been feeling overwhelmed with stress and worry myself.


Check out my post on getting through bad days for more tips to help mental and emotional health. Or get a refresher on the power of perspective and how it transforms the way we experience life.


Sending love and well wishes for good physical, mental, and emotional health your way!


Like this content? Hit the share button and follow me on Instagram so we can get better together, beat by beat!